Detroit (AP) — Part 1 of our Spring Training preview from the Detroit Tigers Lakeland home saw us covering the deep stable of young starting pitchers the Tigers brought into camp. Some of them are going to end up here – in the bullpen. The Tigers front office has seen a shift in philosophy over the past calendar year, and they've begun targeting high ceiling bullpen projects. If you can whip it past the hitters, the Tigers are interested. Don't know where it's going? No problem, Jim Melichar and his pitching gurus have spot for you!
Bullpen
Key Departures: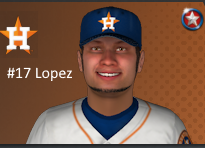 Key Additions:
First and foremost, the Tigers made one of the most important decisions of their offseason by dealing closer Mark López (along with LF Israel Cruz) to Houston in exchange for infield prospect Gary Hardy, and two arms with big fastballs in Cristia Bishop and Jason Groome. While Groome may eventually end up in the bullpen, the Tigers are content letting him develop another year as a starter. Bishop on the other hand, looks to start the season as the closer for Erie. While that's where he may begin the season, the sky is the limit for Bishop. Bishop features a nasty plus-fastball to go along with a devastating splitter. He'll mix in a cutter to the lefties and a slider to the righties just to keep them guessing.
Another key addition to the Tigers bullpen is Teo Ottenhof who will take over the lefty-specialist role that was vacated when Arthur was released back in November. Ironically, much like Arthur last season, Ottenhof struggled a bit with his control leading to sub-optimal results despite putting up a 12.5 K/9 rate versus lefties. The Tigers believe they can fix Ottenhof who dominated righties with his plus-plus fastball and could have a dominant setup man on their hands.
Joining Ottenhof in high leverage situations will be Benjamin Picot who will reprise his role as a late inning setup man for new closer Brandon Tewksbury. Picot appeared in 77 games for the Tigers last season, compiling 82 innings and posting a 3.28 ERA. Following Picot will be the aforementioned Tewksbury. Tewks comes with the plus-plus heater and a splitter that falls off the table. Early in camp we've seen Bishop hanging around with the new closer trying to pick his brain.
"Yeah, Tewks has been showing me his grip on the splitter he throws and helping me get more consistent and comfortable with my release point on mine. Watching him throw his is incredible and an opportunity I'm not going to waste while I'm here." said Bishop.
Andrew Burke is another youngster with a big-time fastball that the Tigers are looking to groom for late-inning work in the big leagues. He threw three innings in yesterday's game against the Yankees and didn't allow a run while recording a rarely seen three inning spring save. While he's still young and raw he's always the first one out to the bullpen in the morning and likes to lead by example.
Burke is often joined by the "old men" of the bullpen in Kenneth McDowall and Robert Stephenson who are 30 and 27 respectively. McDowall is looking for a bounce back season with the Tigers after being acquired mid-year from the Dodgers after seeing him struggle. There were times he seemed to get it going in Detroit, but he never quite found his groove. Stephenson has a rubber arm and basically fills any role pitching coach Jim Czajowski needs. "I'm just here to get outs" said Stephenson. "I don't care what inning that is or what the score is. My job is always the same."
Closing out this group of hurlers are the likes of Esteban Castaneda, Rich Mason and James C. Jones. All three have seen time in Detroit over the past 2 seasons and while they all have had their ups and downs none has been able to stick for every long. Mason has been used both as a starter and reliever in the past but can't seem to stay healthy. Castaneda has great stuff but very little command of it. This is a make or break season for him as he's out of option years. Finally, Jones is a veteran that will really have to impress during camp to earn a spot in the crowded Detroit pen with Bellhorn looking to find innings for all his young arms.
There is going to be plenty of competition as spring rolls on for a small number of spots that are up for grabs. It seems likely that the Tigers will carry 12 pitchers in total. With five of those 12 spots going to the starters and three spots going to Ottenhof, Picot and Tewksbury, that leaves four roles with about five to seven out-getters looking for big league innings. If nothing else, this should breed an atmosphere of "show us what you've got" this spring in Lakeland.