Detroit (AP) — The Detroit Tigers have started spring camp in Lakeland, and with it so have begun the position battles. It's a young club, as new manager Mark Bellhorn reminded us yesterday, and with it comes plenty of competition. While the focus is on the up-and-coming talent from the minor leagues, the Tigers did go out and sign a few veterans to push and mentor the younger guys on the roster. Whether it's infield or outfield, the rotation or the bullpen, there's surely plenty of competition to keep everyone hungry in 2021, both in Lakeland and Detroit once the club heads north.
Starting Pitching
The club has been blessed with plenty of promise and talent throughout the minor leagues in recent seasons and while the likes of Jason Dumont, Eric Braun and Kyle Muller are all making appearances early in the big league camp, they aren't likely to factor heavily into the 2021 plans for the Tigers.
Key additions: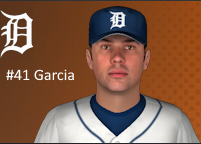 Juan Garcia (acquired in trade from the New York Yankees in the offseason)
Harlan Cater (acquired in trade from the Houston Astros at the trade deadline)
Jason Groome (acquired in trade from the Houston Astros in the offseason)
Key departures:
Lyles, Hanson and Campos made a combined 50 starts for the Tigers last year. Each pitcher more disappointing than than the last. Lyles never seemed to get comfortable in Detroit posting a 5.93 ERA and 5.02 FIP infront of some of the league's worst defense. Hanson had a nice run later in the summer but only posted a 4.52 ERA with that same atrocious defense behind him. As for Jose Campos, the talented righty with the electric fastball put up an ERA only Vegas could be proud of — 7.77. That is a lot of starts the Tigers are attempting to replace almost entirely within the organization. While the Tigers expect Garcia to compete for a rotation spot in 2021, they are almost certainly looking toward the future with Matthew Liberatore, Eric Braun, Kyle Muller, Jason Dumont, Sean Wymer, Eisuke Mori, Rusty Demmitt, Ronnie Kandilas, Landon Leach, Anthony Chapman, Harlan Carter, Griffin Roberts, Jason Groome, Adam Kloffenstein and Chip Jackson all in big league camp this spring.
While Dumont is expected to make only one start with the big club this spring, the others are all here to prove they belong. When we caught up with manager Mark Bellhorn, he wasn't tipping his hand much at all with regard to which five he may start the seasons with.

"Well, we've got Libby coming off the nasty triceps injury. He looks like he's recovered, but we're going to be cautious with him. We're talking with the doctors each day after his sessions. Everyone else, we're just letting them go out there and compete and see what we've got. Jim's [pitching coach Jim Cjakowski] got his ideas, I've got mine and we've got Eric working with some of the guys too. So the three of us will keep in touch throughout camp, working the scenarios."
The frontrunners after Liberatore, assuming he stays healthy, are Juan Garcia (who made 19 starts with the Yankees), Chapman (who made 26 starts with Detroit), Sean Wymer, Eisuke Mori and perhaps a darkhorse candidate in Kyle Muller.
"Yeah, Mully has been running that change-up up there quite well. It looks even better than it did last spring. He's been doing the work and I know he's a hard worker" said pitching coach Jim Czajowski. "I'd like to see what he can do this spring. I've got all the faith in the world in the kid."
Muller, the sixth round pick out of the University of Texas is a big, tall kid at 6'6 230lbs. He's straight out of that Roger Clemens mold. He's got an exceptional curveball that he spins really well. "I hope I can impress someone in camp and stick around a little longer" said Muller after yesterday's workout came to a close. Speaking of big Texans, the Tigers have another in the six-foot-six Adam Kloffenstein. @KingKloff, his handle on Twitter, was the Tigers third round pick in 2019 and teammates with Muller at the University of Texas. "Yeah, I give him a hard time about the signing bonuses for six rounders versus what I got in the third round." said the King. While Muller has more of a traditional starting pitcher repertoire (FB, CH, CB), Kloffenstein relies heavily on pairing his sinker with a plus-fastball, but his other two offerings are works in progress. "Yeah, I think Special K was kind of coasting through the lower minors on his fastball, but when he got to Erie he realized those guys can hit the gas. So now he's working more on developing that curve and trying to get a feel for a change-up." said pitching coach Jim Czajowski.
The Tigers added a couple of arms from Houston as well. When closer Mark Lopez was sent to the Astros, the Tigers got back the hard throwing Jason Groome. While Groome may end up a better fit in the bullpen, the Tigers will give him a year in Toledo to see if he can succeed as a starter. The 6'6″ lefty has a big time fastball, but will need to develop a third pitch to truly attack major leaguers and be successful. Harlan Carter is another arm that came over from Houston at the trade deadline. Carter is more of a finesse, get-you-to-hit-it-into-the-ground type of pitcher, in contrast to the blow-you-away stuff that Groome offers hitters.
And of course there's the protégé of Tigers ace Matthew Liberatore in Eric Braun. Braun got a cup of coffee in September, but at 20 years of age will likely still require some seasoning in Toledo to start the season. No matter what the outcome of the spring competition, one thing is for certain, the Tigers have no shortage in depth for rotation options. If you toss in Demmitt and Kandilas, both who had limited success in short stints in the rotation last year, the Tigers certainly have guys with big league experience to work with.